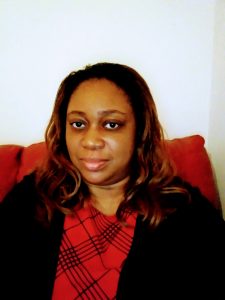 CEO, Founder, Supervising Clinician
Hello Community,
I am a native of North Charleston, SC; however, my family of origin has deep roots in the Orangeburg community.  This is what drove my passion to open a practice in the heart of Orangeburg initially and later Walterboro, SC. I received my Bachelors in Experimental Psychology from University of South Carolina-Spartanburg in 2002 and Masters in Counseling from Webster University in 2007. Post graduate training completed- Columbia International University, 2014- Counselor Education/Supervision and SC Bar, 2014- Certified Family Court Mediation, Supervised Visitation Network, 2015- Supervised Visitation Training, and 2018- Certified Life Coach, Life Coach Training Institute. Currently, I am enrolled as a learner at California Southern University in pursuit of a doctorate degree in Psychology (PsyD) and a Parent Coordinator training program. It has always been my passion to work with individuals and families.
My experience consists of previously being in the role of a Special Education (Emotional Disabilities) Teacher, Educational Advisor (DoD contractor), & Industrial/Organizational Administrator. Upon being granted full licensure status as a counselor in SC in 2011, I was afforded an opportunity to be a part a multidisciplinary private practice and worked there in a full-time capacity for several years; that experience became the framework for my practice. While growing as professional in the Counseling and Psychology field, I expanded in to the following roles: adjunct Psychology faculty, therapeutic supervisor for visitation services & family/probate court mediator. I have experience working with military personnel & their families. Currently, I am also an approved and contracted military family life counselor. I also have experience doing psychological evaluations in government and private sectors. Additionally, I am active in the community by giving psychoeducational presentations in various settings. Since being in private practice, I have always strived towards meeting my clients' needs and the needs of the areas I serve. As a result, I have continued to specialize my education and training as a collaborative law and mental health professional to support the changing needs across SC & NC. Additionally, I have offices in the areas in which I have college affiliations, as I would like to give back to the Upstate and Midlands communities.
My theoretical orientation- eclectic, Cognitive Behavioral Therapy (CBT), Rational Emotive Behavioral Therapy (REBT), Family Systems Therapy, and Exisistentialism.
I believe in meeting clients where they are & helping them attain their potential. All things are possible!
All Seasons Counseling Mediation & Family Consulting, LLC was established to address mental health, life adjustment, and family matters in the community.  It is my vision to make counseling, mediation, psychological evaluations, supervised visitation, psychoeducational services, life coaching, counselor training, and related services available across SC & NC for many years to come.
Felicia Nicole Reid, MA, LPC, LPCS Candidate, LCMHC, Certified Family Court Mediator (SC), Supervised Visitation Manager & CEO
American Counseling Association- Professional Member
American Association of Marriage & Family Therapy- Pre-Clinical Fellows Member
Walden University- Honorary Clinical Instructor
National Council on Measurement in Education- Professional Member
Association of Family and Conciliation Courts- Member
Supervision Network- Organizational Member
Center for Women- Member