Felicia Nicole Reid, MA, LPC, LPCS Candidate, LCMHC, CEO, Founder, Supervising Clinician
Hello Community,
I am a native of North Charleston, SC; however, my family of origin is connected to the Orangeburg community.  This is what drove my passion to open my first practice location in the heart of Orangeburg, SC. I received my Bachelor of Science in Experimental Psychology from University of South Carolina-Spartanburg in 2002 and Master of Arts in Counseling from Webster University in 2007. Post graduate training completed- Columbia International University, 2014- Counselor Education/Supervision; SC Bar, 2014- Certified Family Court Mediation; Supervised Visitation Network, 2015- Supervised Visitation Training;  Life Coach Training Institute, 2018- Certified Life Coach; Conflict Solutions Group, 2021- Parenting Coordination Training; Lipscomb University, 2021- Rule 31 Family Mediation and 2023- Rule 31 Family to Civil Mediation. Currently, I am enrolled as a learner at California Southern University in pursuit of a doctorate degree in Psychology (PsyD). It has always been my passion to work with individuals and families. I believe that family is the foundation of our society and is the reason why my company is dedicated to family matters.
My experience consists of previously being in the role of a Special Education (Emotional Disabilities) Teacher, Educational Advisor (DoD contractor), & Industrial/Organizational Administrator. Upon being granted full licensure status as a counselor in SC in 2011, I was afforded an opportunity to be a part a multidisciplinary private practice and worked there in a full-time capacity for several years; that experience became the framework for my practice. While growing as professional in the Counseling and Psychology field, I expanded into the following roles: adjunct Psychology faculty, therapeutic supervisor for visitation services & family/probate court mediator, civil court mediator, parenting coordinator, counseling supervisor, and nursing preceptor. I have experience working with military personnel & their families. Additionally, I am a licensed clinical health counselor in NC, licensed professional counselor in TN and a registered out of state telehealth mental health provider in FL. Currently, I am also an approved and contracted military family life counselor. I also have experience doing psychological evaluations in government and private sectors. I am also trained as a critical incident response provider and provide onsite services when emergency matters occur. Additionally, I am active in the community by giving psychoeducational presentations in various settings. Since being in private practice, I have always strived towards meeting my clients' needs and the needs of the areas I serve. As a result, I have continued to specialize my education and training as a collaborative law and mental health professional to support the changing needs across SC, NC, & TN. Additionally, I have offices in the areas in which I have college affiliations, as I would like to give back to the Upstate and Midlands communities.
My theoretical orientation- eclectic, Cognitive Behavioral Therapy (CBT), Rational Emotive Behavioral Therapy (REBT), Family Systems Therapy, and Existentialism.
I believe in meeting clients where they are & helping them attain their potential. All things are possible!
All Seasons Counseling Mediation & Family Consulting, LLC was established to address mental health, life adjustment, and family matters in the community.  It is my vision to make counseling, mediation, parenting coordination, psychological evaluations, supervised visitation, psychoeducational services, life coaching, counselor training, nursing preceptorships, and related services available across SC, NC, & TN for many years to come.
Felicia Nicole Reid, MA, LPC, LPCS Candidate, LCMHC, Certified Family Court Mediator (SC), Qualified Civil Court Mediator, Qualified Parenting Coordinator, Supervised Visitation Program Manager & CEO
Sigma Gamma Rho Sorority, Inc.- Graduate Member
American Counseling Association- Professional Member
American Association of Marriage & Family Therapy- Pre-Clinical Fellows Member
Walden University- Honorary Clinical Instructor
National Council on Measurement in Education- Professional Member
Association of Family and Conciliation Courts- Member
Supervised Visitation Network- Organizational Member
American Nurses Association- Member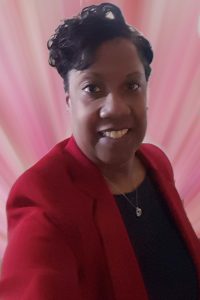 Beverly McClerklin, MA, LPC (Columbia, SC office and telehealth)
Hi, I'm glad you stopped by to learn more about me. I am Beverly McClerklin I'm a native of Queens N.Y. I hold a graduate degree from the University of SC from the School of Medicine majoring in Rehabilitation Counseling.  I received my undergraduate degree from South Carolina State University majoring in Social Work.
I am a Licensed Professional Counselor with a long career with the Dept of Mental Health for 20 years. I began my tenure with the department beginning in 1992.  I've had a wide range of experiences over the years. I worked in various capacities and programs within the department. I currently serve in a supervisory position in the community mental health center.  I have also worked for the state of North Carolina in the mental health field.  I worked on an Assertive Community Treatment Team known as an ACT Team.  This team would help patients remain out of the hospital.  I also worked for Prisma Health part-time completing evaluations on adults and children in the Behavioral Health Unit.  I have experience in working with diverse populations with various cultural and ethnic backgrounds. I specialize in working with adults and adolescents who face a variety of challenges.  I'm an active listener, that loves to empower others to help find solutions to your problem.  I will meet you where you are and build our relationship with dignity, honesty, compassion, and trust.  The focus of my training in therapy is mainly CBT but I am also trained in DBT.
It would be my pleasure to travel on this journey with you.  It has always been my passion to help individuals and their families.  I am here to help you work through your difficult times. It's ok to not be ok.  I look forward to working with you in the future to meet your goals.  (Availability: evenings)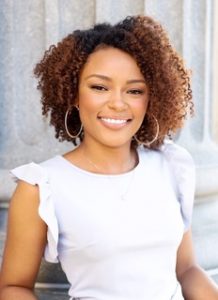 Kelsi Starks, MS, LPCA (Columbia, SC office and telehealth)
Kelsi is a native of Columbia, SC and holds a Bachelor's degree in Psychology from Winthrop University and a Master's degree from Walden University in Marriage, Couples and Family Counseling. Kelsi began her career at the South Carolina Department of Social Services where she served as a Foster Care Case Manager for five years. Kelsi currently works as a Mental Health professional providing school-based therapy tailored to the unique needs of elementary school children and families.
Kelsi developed a passion for counseling for many reasons, however, the primary reason is to empower individuals to achieve emotional healing. Kelsi approaches both therapy and assessment as healing processes, helping to answer deep-seated questions that individuals have about themselves and their children. Her therapeutic orientation is Solution-Focused Brief Therapy (SFBT) and Cognitive Behavior Therapy (CBT). Kelsi's areas of expertise are life coaching, adolescent and child trauma therapy, family therapy, improving relationships and self-esteem. Kelsi provides an environment of support to help individuals and families overcome obstacles to move forward and thrive.
Therapy sessions with Kelsi will provide a warm, safe and nonjudgmental space where individuals and families can grow and develop over time as their emotional needs change. Kelsi strongly believes that change happens when people are given the support and guidance, they need to discover their strengths and realize their potential to live fulfilling happy lives. Kelsi looks forward to meeting you and assisting in every way she can with these transitions.  (Availability: evenings and weekends)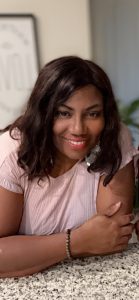 Barbara D. Mathis, MBA, M. Ed, Operations Support Manager